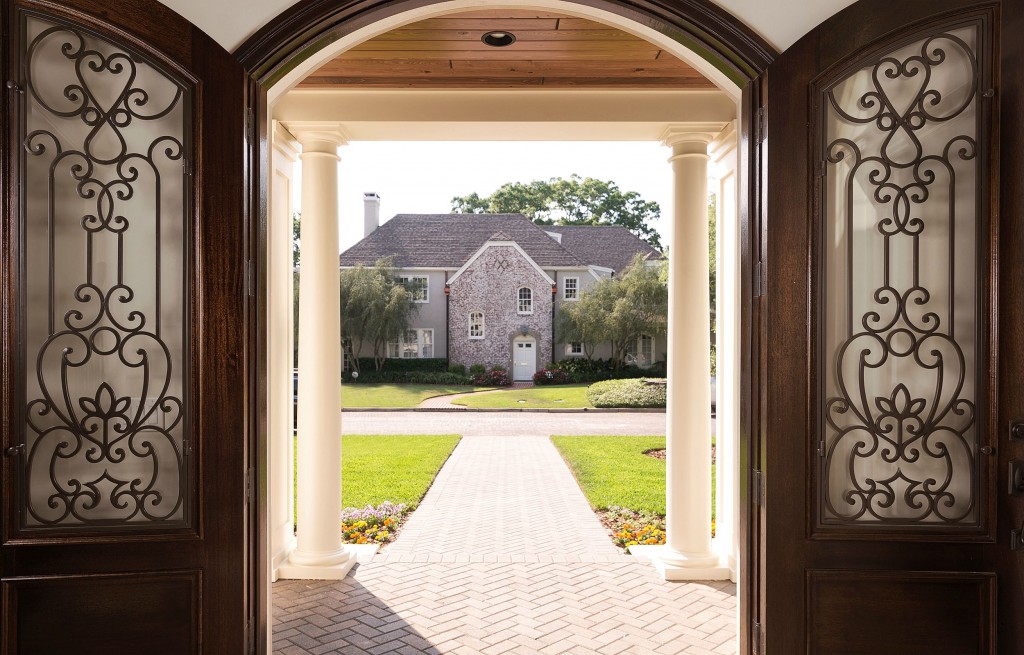 A well-designed foyer is essential to making a great first impression. It's the first step inside your luxury home, and there are many routes to take when decorating this space. Whether your goal is to make the front entryway to your home quaint and cozy or vibrant and spacious, a decorated foyer will go a long way. From elegant to artsy, there is so much that can be done to enhance the space. With more than 27 years of experience as homebuilders in Tampa Bay, we want to offer you a few tips to make the foyer in your luxury home stand out.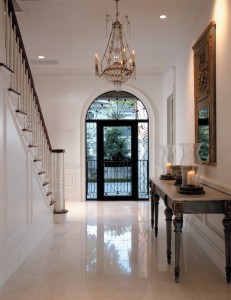 1. First, Create A Focal Point
The focal point in your foyer will be the first thing guests' eyes are drawn to when they enter your home. If you have the space, a small table will make a great focal point. Add a lamp on the table, or a few books and picture frames. For a splash of color, add a vase full of flowers to the table. If you have an abundance of space available in your foyer, place an armchair next to the table to give your foyer a comfortable, as well as elegant, feel.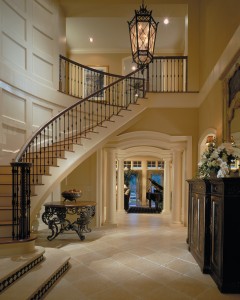 2. Spruce Up Your Foyer With Colors
Depending on the look you're going for, there are a few popular color schemes to choose from. If you wish to brighten up your foyer, pick bold colors like red or blue, and add a mirror to the wall. If you paint the walls an eggshell white or a golden yellow, it warms up the room. These colors pair especially well with a colorful lamp on your table. If you don't want your foyer to stand out, forgo bright colors and paint your foyer with a soft grey color to create a calm, natural, and understated decor.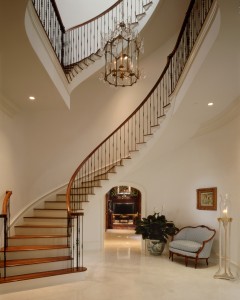 3. Decorate The Walls In Your Foyer
No foyer is complete without some pieces of art. Go big with a giant framed piece, or add multiples of a smaller collection. We mentioned earlier to add a mirror to boldly painted walls. Doing so catches the natural sunlight and bring it into your foyer, giving the perception that it is bigger than its actual size.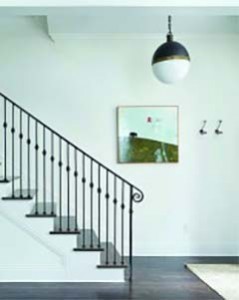 4. Don't Forget About The Floors
Runners or rugs serve two purposes in your home. Rugs and runners give the room an extra flair, as well as prevent any dirt from getting into your home. When picking out a rug, it's best to find one that is scaled to the size of your door, so it doesn't throw the room off balance. For foyers that are long and narrow, a long runner is ideal. Homes with arched front doors or a double staircase entryway, look best with a large round rug.
Use these four tips to create a foyer that provides guests with a great first impression.
To schedule a consultation with Bayfair, please call us today at (813) 875-3800 or submit a consultation request form.